About
Shelby Wagner Design
is a boutique residential interior design firm based in Dallas, Texas.
learn more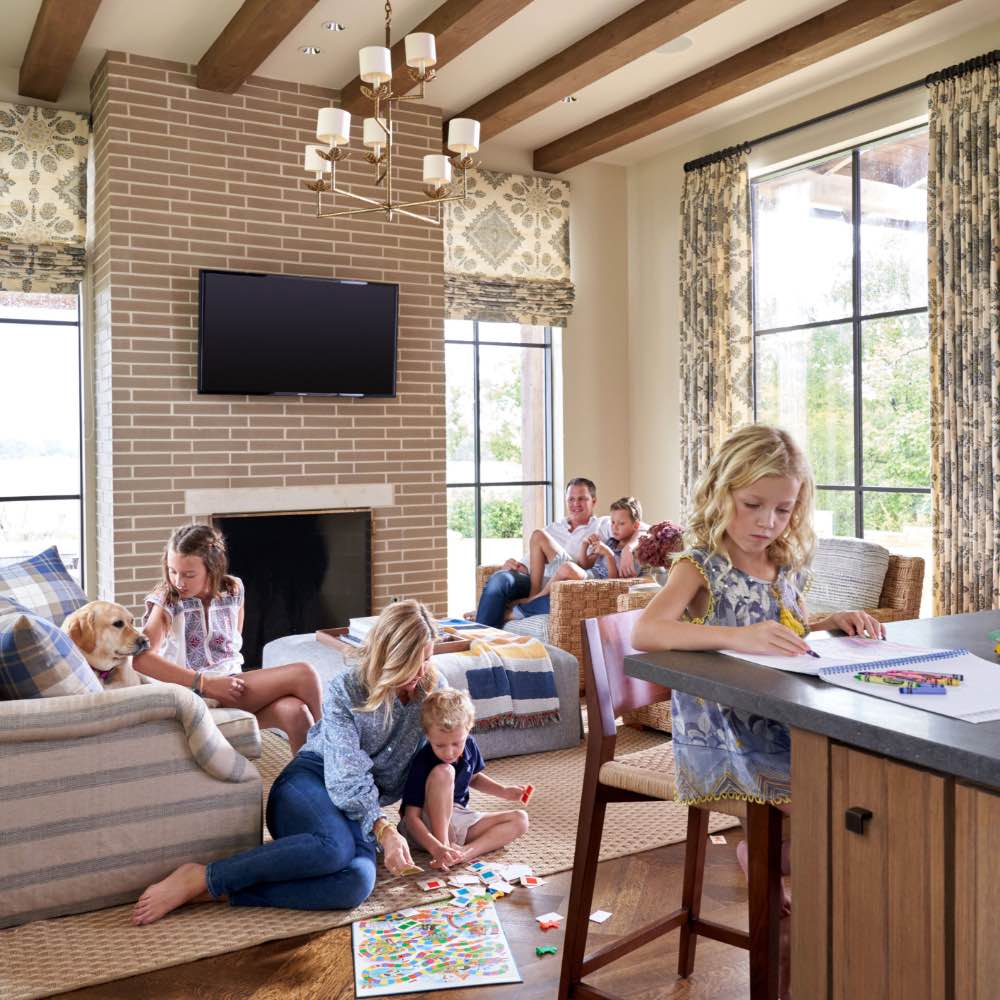 "Wagner made the space cozy and comfortable with plush seating and livable fabrics in soft blues and greens—"organic colors you see out the window," he says."
view article
About
SHELBY WAGNER DESIGN is a boutique residential interior design firm based in Dallas, Texas. Specializing in creating balanced, custom interiors, the firm's goal is to produce homes that reflect the personalities, interests and lifestyles of their clients.
The Shelby Wagner Design team includes principal Shelby Wagner, associate designer Katie Schmid, design associate Jenny Bivins, and project coordinator Preston Harmon. Together, we have completed numerous primary family residences in Dallas, as well as special family retreats, ranches, farms and lake houses in destinations including Athens, Austin, Lake Cherokee and Long Cove, Texas; Aspen and Telluride, Colorado; Carmel, California; Cashiers, North Carolina; and a renovation of the renowned artist Cy Twombly's former home and studio in Lexington, Virginia.
Projects have been featured in Traditional Home, Southern Home, Modern Luxury Interiors and PaperCity magazines. Shelby Wagner Design has been named one of D Home's best designers for seven years. Shelby is a member of the Design Leadership Network.
Our process begins by engaging with each client to understand their style, family and lifestyle.
Learning about our client's taste extends beyond color palette and material choices — our process encompasses everything from a client's clothing and personal style, to the foods and hobbies they enjoy. This exploratory practice allows our design team to visualize how clients will live in the custom interior spaces, how they will entertain and how they want their new home to feel. Our team creates plans and makes selections based on those interests and goals, and works closely with architects and builders to produce a home for our clients that truly reflects their way of life.
About Shelby Wagner
Shelby Wagner's adventurous formative years greatly influenced his design knowledge. Growing up in Amarillo, Texas, he spent weekends and holidays at his family's ranches in the Panhandle, and was fortunate to travel the globe with his grandmother, who educated him through their travels and experiences. Graduating from Southern Methodist University with a business degree and an art history minor, Shelby then studied at and worked for Christie's Auction House in both New York and Dallas, and worked as a public accountant before starting his own design firm in 2007. Today, Shelby lives in the Park Cities area of Dallas with his husband, Niven Morgan, and their Catahoula, Harlow, creating beautiful homes for his many clients and friends.